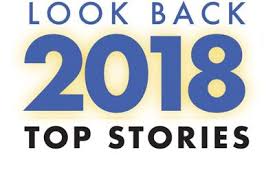 Our activities have increased exponentially over the past 5 years, so we thought we'd highlight a few of God's top stories in 2018, which we believe is in direct answer to your prayers in Oregon.  Sometimes it's good to consider we've been and then make a course correction (if need be), before we get our sights set on the next set of instructions – where God is taking us in the days, weeks and months to come. Thank You, Lord for such a fruitful year and thank You for equipping us for this next year.
February – Collegiate Day of Prayer:  This marked the beginning of the Evangelism/Discipleship Explosion in Oregon
April – NW Prayer Summit:  A Word was given that God was "Resettin and Re-tooling" His people", and that the old tools would no longer work in this new season.  Our Pray Oregon Tour team covered over 3,500 miles in two weeks, and there was a continuous planting of scripture stakes across the state.
May – Our Oregon Governor made a proclamation for the National Day of Prayer.
July – Andrew Palau Festival –  More than 9,500 people in attendance on Saturday (the largest gathering in the history of the ballpark), and more than 850 confessions of faith throughout the event.
August – Franklin Graham visited Oregon stopping in Bend, Medford and Canby on his West Coast Tour.
September Events
David's Tent:  Oregon participated in the national Tent America initiative with a tent at our capitol and six other locations around the state for 3-days.
Portland 2018: This 4-day event was held at the Memorial Coliseum with thousands of people hearing the gospel and going out on the streets to proclaim the gospel.  Discipleship was a big focus spearheaded by Chris Overstreet – Compassion To Action

November – We all survived mid-term elections.  And although we were pleased watch the Pro-life measure make it on the ballot, it's important that we continue to pray for those results which will turn this issue around for God's glory!
One PDX:  This was a powerful night of prayer & worship hosted at 4 churches in Portland. www.onepdx.org

We are thankful for you!  Please continue praying, as you can see it is working.
Blessing from the Pray Oregon Team