December 28-30, 2016:  Ignite Young Adult Winter Gathering
Canby Grove Christian Center to strategize for action and meaningful impact in 2017.  Contact us at [email protected]  503-266-5176  http://jumpinnw.eventbrite.com
Click here to download the flyer.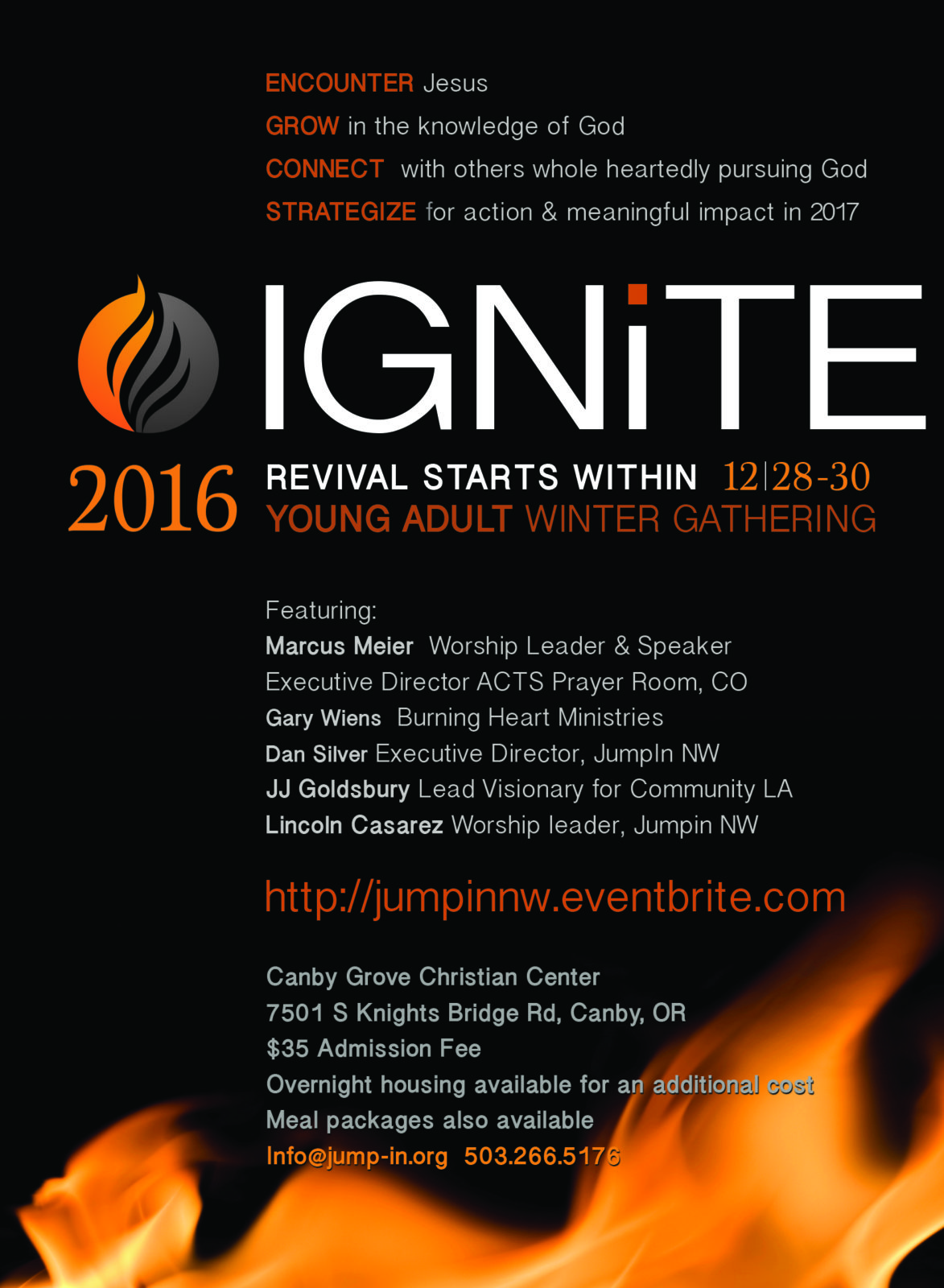 January 20-21, 2017:    The Way Into The Holy of Holies Retreat          
Roseburg area January 20 from 6-9 pm and Saturday January 21, from 9 am to 5 pm.  This is a FREE retreat, but space is limited, so call to register. It will be a Potluck Saturday. Please invite your circle of friends. Location:  Cole's Valley Church, 1421 Iverson Rd, Umpqua. 97486. Call Lynn Ferder Roseburg House of Prayer at  541-672-1256 or 541-580-7106 to register.
February 23, 2017: Collegiate Day of Prayer – 4th Thursday in Feb
May 4, 2017: National Day of Prayer – 1st Thursday in May
September 11, 2017: Patriot Day – Monday, September 11th
September 27, 2017: See You at the Pole – 4th Wednesday in Sept
October 1, 2017: Day of Prayer for the Peace of Jerusalem – 1st Sun in Oct
Check for other events at: Serving Our Neighbors
Want to add  YOUR UPCOMING PRAYER EVENT?  If you have a prayer event that you would like published on the Pray Oregon website or in the newsletter, please submit it to Pray Oregon.
Please contact us with any questions about events.