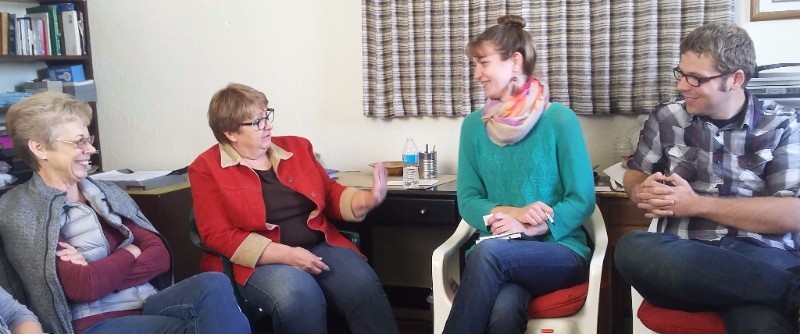 Treasure Valley Prayer
Pray Oregon Region 9 is made up of Harney and Malheur Counties in the SE corner of our state. Three connectors are Amanda Sinift from Vale, and Jan Nelson and Shirley Shaffer from Ontario. They are also part of the Treasure Valley Prayer Team, which has evolved out of several prayer ministries, including members from Treasure Valley and House of Prayer Healing Rooms, End-Time Handmaidens and home prayer groups. Intercessors come from the Oregon cities of Ontario, Nyssa, and Vale and Idaho cities of Payette, Fruitland and Weiser – all part of the western end of the Treasure Valley. This covers Malheur County, Oregon and Payette and Washington counties, Idaho.
Although many of these original prayer groups have met for many years, this present group meets every Thursday morning to pray for our communities, our two states and the nation. We have prayed over all historical sites, prayer walked Ontario and surrounding towns, blessed courthouses, schools, hospitals, Treasure Valley Community College and local parks. Several have taken worship banners to specific sights, i.e., the Lion of Judah banner was lifted at Malheur Butte and Jesus was proclaimed King over our valley. We've prayed from an I-84 rest stop on the Idaho side overlooking the Snake River into Oregon and we tossed flax seed into the wind representing our prayers spreading over the land for healing and revival.
Jan Nelson says, "We are blessed to have Pray Oregon seek us out and connect us with prayer efforts across Oregon. What an encouragement to know we are not alone in our intercessory travail for our states and nation!" To contact Jan visit www.healingrooms.com.